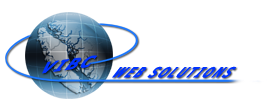 Van Isle Web Solutions
Web Solutions for Todays Small Business Needs
We realize no one likes to fill out forms, but....
Our project planner form will only take you a minute to fill out.

By filling out our form, you will be providing us with valuable information that will allow us to better understand your website and or hosting needs.
This will give us the ability to follow up with you and fine tune your goals.

After we have all your information we will create the content neccessary to place you on the world wide web.

Although not required, please provide your phone number for a more personal conversation regarding your needs.
If you would rather call us, you can do so by phoning 1-250-650-7346.

If you are responding to one of our promotions you are also required to fill out the following form.
Just make reference to the promotion in your comments.